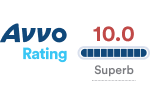 Definition of Underage DUI by a Suffolk DUI Lawyer
According to Suffolk DWI Lawyer John Naumovski, Underage DUI is a grave matter in the state of Virginia, carrying severe repercussions that can impact a minor's life in a multitude of ways. Under Virginia law, specifically section 18.2-266.1, it is illegal for anyone under the age of 21 to operate a motor vehicle if they have a blood alcohol content level of 0.02% or higher. This is part of Virginia's "zero tolerance" policy. In essence, zero tolerance means that the teenager does not need to be intoxicated to face charges; only the smallest presence of alcohol in their system could suffice for a DUI charge.
If you or your loved one is implicated in an underage DUI case, our law firm that practices in Suffolk Virginia Courts are prepared to help. Our knowledgeable team understands the intricacies of the law and are committed to providing compelling defense tactics to navigate through these challenging times. The weight of a charge should not be carried alone, and our legal professionals are devoted to guiding individuals through the process with care and utmost discretion. The stakes are high when it comes to underage DUI charges, as your future or the future of your loved ones could be at risk. Navigating through these charges without legal aid can be extremely overwhelming and daunting, and you do not have to do it alone. We believe in preserving your rights and working diligently to achieve the most favorable outcome possible. Confide in our team with the confidence that we will stand firmly on the side of DUI defendants, propelling towards a future that is not dictated by a momentary mistake.
Client Reviews
Free Initial Consultation
Fill out the contact form or call us at (757) 630-9294 to schedule your free initial consultations.
Want a Free Initial Consultation