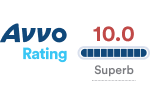 Norfolk DUI/DWI Lawyer
Attorney John Naumovski's DUI/DWI expansive knowledge and experience includes: cases involving single and multi-vehicle accidents, underage DUIs (i.e. under 21), cases involving preliminary breath tests, cases involving the breathalyzer instrument used in Virginia (intox ec/ir II), blood draws analyzed by Hospital labs as well as by the Virginia Department of Forensic Science, defending commercial drivers, defending against 2nd and 3rd and subsequent DWIs involving prior out of state DUIs.
DUI Lawyer in Virginia
Attorney John Naumovski main focus is defending clients charged with criminal-traffic matters.   This website was designed specifically for individuals charged with DUI/DWI and provides answers that you may have about your charge, including, the law firm's in-house developed  checklist of DUI Defenses or errors that Virginia law enforcement can make during a DUI.  After that, please contact the law firm (for a free initial consultation) and to start working on defending you against your charge(s).
The most important thing to remember is that a good DUI Defense doesn't start the minute you walk into  a court room, but when you retain an experienced DUI/DWI defense attorney.
Virginia DUI Penalties
Virginia First Offense DUI
DUI/DWI first offense is a Class 1 criminal misdemeanor
Up to 1 year in jail
Second Offense DUI w/ 5 and w/ 10 years
Being charged with a second offense means that the Commonwealth Attorney has evidence showing that you been charged with a "substantial similar" DUI in the past 5 to 10 years.  The penalties for a 2nd offense DUI conviction are severe as they are enhanced compared to a first offense.
Third Offense DWI w/ 5 years and w/ 10 yrs
A Third Offense DUI in Virginia with respect to Penalties is based on whether the offense occurred within 5 years or within 10 years of the two prior offenses.
Is this the first time you been Arrested?
Being charged with a Virginia DUI (also known as a DWI) is a serious matter.  Most people charged with a DUI are arrested on the spot and for many individuals it is the first time they are having a substantial interaction with law enforcement and the judicial system.  It is a normal reaction for a person charged with a serious criminal-traffic offense, such as a DUI, to feel confused as to how to go forward and fearful of the consequences that can result from a DUI.
What Will happen at a DUI Trial?
At trial, it is up to the prosecution to prove beyond a reasonable doubt that you are guilty of the charge. In that effort, the prosecutor will attempt to present evidence showing impairment. Evidence includes what was gathered during interaction with the police and the breathalyzer test results (if one was taken) as well as eye-witness testimony if the DUI stems from an accident.
What does Driving Under the Influence mean?
Driving under the influence means that due to consumption of alcohol (or drugs, including prescription drugs) a person's ability to drive was impaired to the point that they no longer could legally drive. The reason why the police give a breathalyzer test is to determine whether the results (.08 of BAC or higher) would create a presumption of impairment at time of driving. So for example, someone who blows a .08 is presumed to be impaired at time of driving. It should be noted that this is only a presumption and not a conclusion of law and as such may be refuted.
Defending a DUI Charge
Below is a description of the gathering of evidence by the police that is often used later in a trial:
When the police suspect someone of driving drunk, they first make a note as to whether the driver is committing a traffic violation(s) (speeding, failure to put on a turn signal, etc.) or because of weaving in a lane. Once the police note such driving behavior, they are permitted to pull over the driver. For DUIs originating from an accident, the police are permitted to arrive on the scene and question the persons involved in the accident (called the care taker rule).
Client Reviews
Free Initial Consultation
Fill out the contact form or call us at (757) 630-9294 to schedule your free initial consultations.
Want a Free Initial Consultation