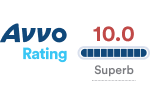 Everything You Need to Know About Arraignments
Everything you need to know about arraignments in Virginia, and specifically in Hampton Roads area.
What is an Arraignment?
After you been charged or arrested for a criminal offense (including DUI), your first court hearing will be an arraignment.
An  arraignment is where the judge will inform you of the charges against you, and find out what you plan on doing for a lawyer.  If you want a court-appointed lawyer, then the court will determine if you qualify for one.
Note if you have been charged with Reckless Driving by itself, then normally the first court hearing is the trial date, but this depends in what city you have the case in.
Will the Judge Ask Me How I Plead?
Based on my experience with arraignments in the Hampton Roads area, including Norfolk, Virginia Beach, Portsmouth, Chesapeake, Suffolk, Isle of Wight, Williamsburg, York, Newport News and Hampton, it is highly doubtful that a judge will ask at the arraignment how do you plead.  If by a tiny chance a judge were to ask you how do you plead, you should plead not guilty.
Do I Need a Lawyer for an Arraignment?
It is not necessary to have a criminal defense lawyer present with you at an arraignment.  Nothing substantive occurs at the arraignment.
What is the Benefit of Hiring a Lawyer Prior an Arraignment?
Having an attorney as soon as possible is in your best interest.  If you hire a Virginia lawyer prior to the arraignment, then he or she can often 1) waive your appearance for the arraignment and b) set the matter for a trial date.
Will the Arresting Officer Be Present at the Arraignment?
Often, no.
Will There Be a Prosecutor Present at the Arraignment?
At an arraignment there may be a prosecutor, but the only reason they are there is to agree on a trial date.  Normally, the prosecutor present at the arraignment will not be the same one assigned to the case.
Can the First Court Date Ever Be for Trial?
If you been charged with just Reckless Driving alone, or a non-criminal traffic infraction, then normally the first court hearing is the trial date, but this depends in what city you have the case in.
Client Reviews
Free Initial Consultation
Fill out the contact form or call us at (757) 630-9294 to schedule your free initial consultations.
Want a Free Initial Consultation