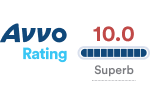 What if an Arresting Officer Did Not Read Me Miranda Rights After a Virginia DUI Arrest?
FAQ Answered by a Virginia DUI Lawyer on Miranda Rights and DWIs
Q:  Are the police required to read me Miranda warnings (rights) at the time they stop my vehicle or during a DUI investigation?
A:  Normally the police only have to read Miranda rights in the event that a defendant is arrested.  The exception where the police have to read Miranda Rights prior to an arrest is if their conduct is equivalent to an arrest (e.g. police have a defendant handcuffed and detained in a patrol car for a lengthy period of time).
Q:  Can my case get dismissed if I am arrested and the police did not read me my Miranda rights?
A:  Failure of the police to read Miranda rights after an arrest does not mean that the charges Will be automatically dismissed.  Instead if Miranda rights are not read, then anything a defendant says to the police after an arrest could be suppressed as inadmissible at trial.
Although, failure to read Miranda rights by itself will not mean an automatic dismissal, Hampton and Virginia DUI Lawyer John Naumovski has used failure to read Miranda rights and other issues in cases to build a strong DWI defense.
Client Reviews
Free Initial Consultation
Fill out the contact form or call us at (757) 630-9294 to schedule your free initial consultations.
Want a Free Initial Consultation